Salut !
Avec un peu de retard cette année, je vous souhaite une excellente année, pleine de succès dans vos projets tant sur le plan professionnel que personnel.

La ligne éditoriale de ce blog va continuer à se spécialiser sur les thématiques suivantes:
Cloud, Cloud … Microsoft Azure, OpenStack, AWS, Docker …
Security Event and Information Management (IBM QRadar)
Cisco Security (ASA / FirePower / SourceFire / …)
…
Chaque mois, vous êtes de plus en plus nombreux à me lire, ce qui me fait d'autant plus plaisir. N'hésitez pas à commenter mes blog-posts, je me ferai un plaisir de vous répondre.
J'en profite pour vous repartager l'adresse de mon compte twitter, je relaie beaucoup de nouvelles sur de nouveaux projets, tips, articles ….
Ah oui … j'oubliais: Grande nouvelle ! Je serai présent au congrès IBM InterConnect 2016 comme speaker avec la session: « SIA-30332: Growing your MSSP business with IBM Security QRadar » – Wednesday 2/24, 4:45 pm in Lagoon G in Mandalay Bay ».
Ce congrès aura lieu à Las Vegas du 21 Février au 25 Février. N'hésitez pas à me faire signe si vous êtes de passage dans le coin, je serai heureux de vous rencontrer.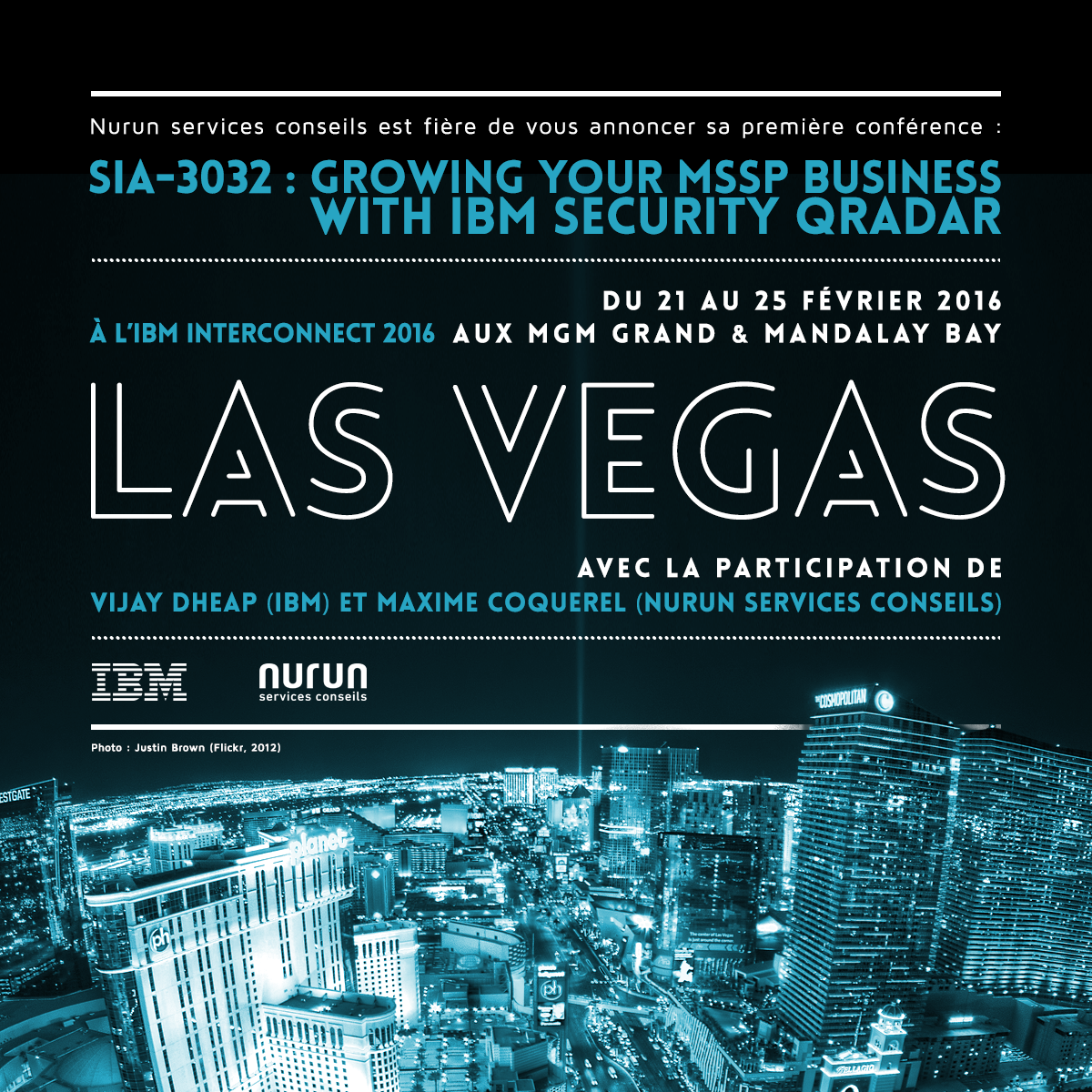 Je profite également de ce blog-post, pour vous rappeler que toutes les opinions exprimées sur ce blog, sur mon compte twitter ne sont que mes opinions personnelles et n'engagent ni mes clients, ni mes employeurs.
A bientôt et merci encore pour votre fidélité,
Max.