Dans ce bref article, je vais vous présenter une nouvelle feature de Windows Server 8 que je trouve géniale, le fait de pouvoir basculer du mode GUI (Avec interface graphique) vers le mode Core. Ou encore du mode core vers le mode GUI.
Exemple de cas d'utilisation: Vous devez installer un nouveau Windows Server 8 avec le rôle Hyper-V, nous n'êtes pas forcément très à l'aise avec la ligne de commande. On commence par réaliser une installation en GUI puis dans un but d'optimisation nous allons basculer vers le mode Core.
GUI TO CORE:
Il faut vous rendre dans Server Manager puis Local Server > Manage > Remove Roles and Features

Dans la catégorie Remove features, il vous faut décocher Graphical Management Tools and Infrastructure, par défaut Server Graphical Shell va se décocher.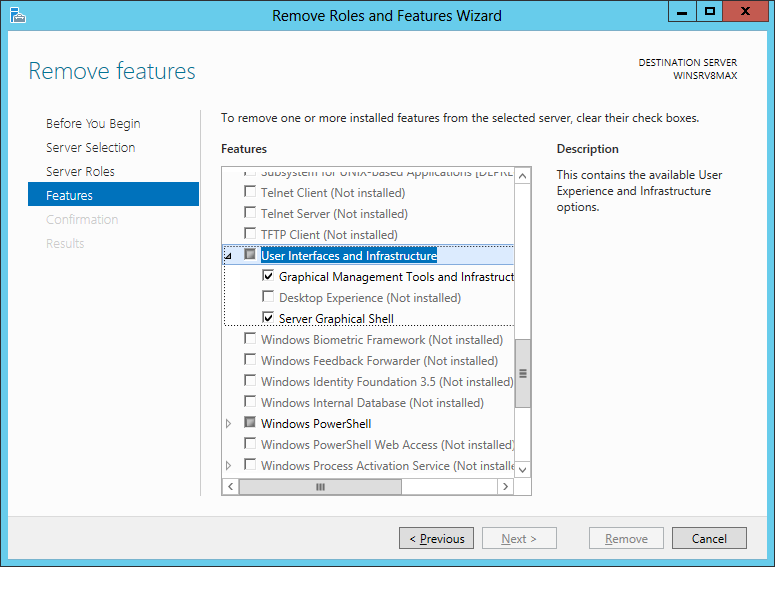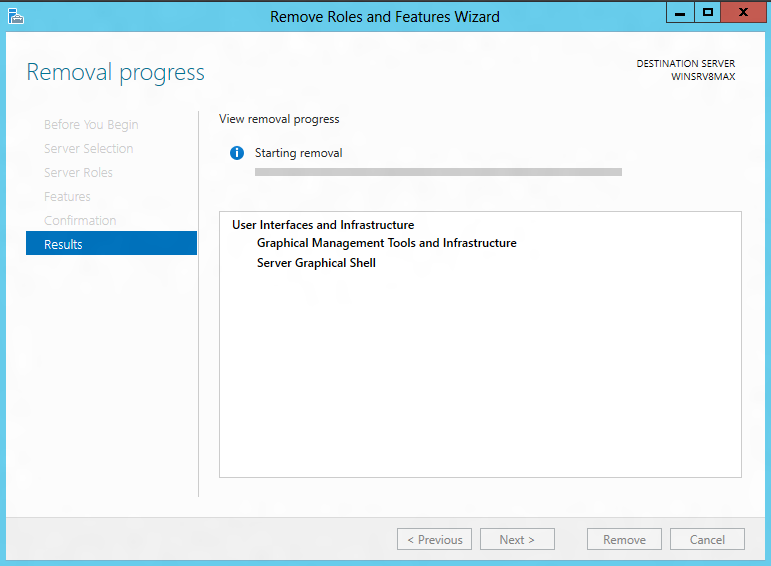 Un redémarrage et vous retrouvez votre serveur en mode CORE.
CORE TO GUI:
Une fois au mode CORE si vous souhaitez rebasculer en mode GUI, il vous suffit de lancer la commande sconfig puis de saisir l'option 12 afin de pouvoir retrouver une interface GUI.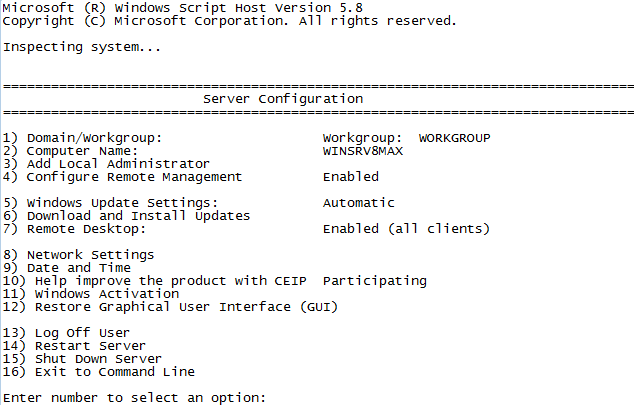 Bonne week-end, et à vos serveurs en mode CORE ou GUI 🙂