Salut!
Le samedi 21 Avril aura lieu le Global Azure BootCamp 2018 ! Si vous n'êtes pas encore inscrit à la sixième édition du GABC Québec, je vous invite à consulter ce lien.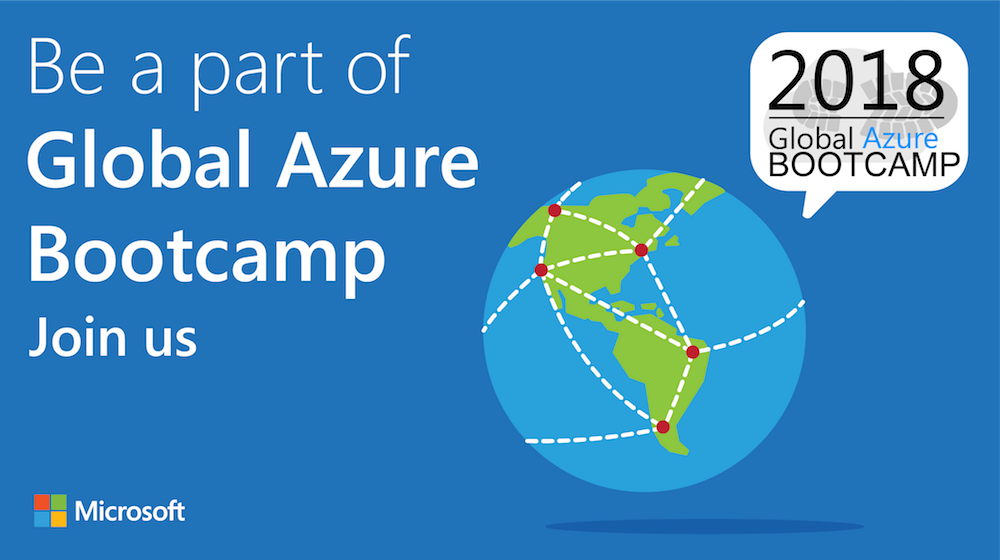 Samedi 21 avril 2018 à 08:30 – 16:30
École nationale d'administration publique
555, boulevard Charest Est
Québec City, QC G1K 9E5, Canada
AM
Keynote- #1 Azure Update and RoadMap
Keynote- #2 Azure et l'Open Source
 11h45 à
13h00
Diner et Kiosques MVPs
PM
Azure monitoring ( Edgenda )
Notions d'architectureinfonuagique
appliquées pour Azure (cofomo)
Azure IOT solution (DimOnOff)
Cloud Governance and onboarding (Microsoft)
Azure dans le secteur manufacturier (CGI)
Remplacement de SecurID par Azure MFA (Victrix)
Azure Stack et Stratégie Hyper-Convergence (Microsoft)
Démo container et DevOps (MVP)
Intelligence Artificielle avec Azure Cognitive Services et Bot Service (Hinault Donfack-MVP)
Kiosques MVPs et VR
Cette année, j'aurai le plaisir de donner une conférence avec Julien Maitrehenry sur les containers dans Azure.
Nous aurons également un stand : « Ask The Expert ». Je vous invite à passer nous voir, nous avons une série de goodies pour vous!
Au plaisir de vous croiser.