Bonjour,
Dans cet article, je vais vous présenter une nouvelle fonctionnalité disponible en pré-version vous permettant d'exporter le résultat de votre Secure Score vers un Event Hub ou un Log Analytics workspace.
Ceci peut par exemple être utile, si vous souhaitez ajouter le résultat de votre secure score en temps réel dans le tableau de bord de votre SIEM.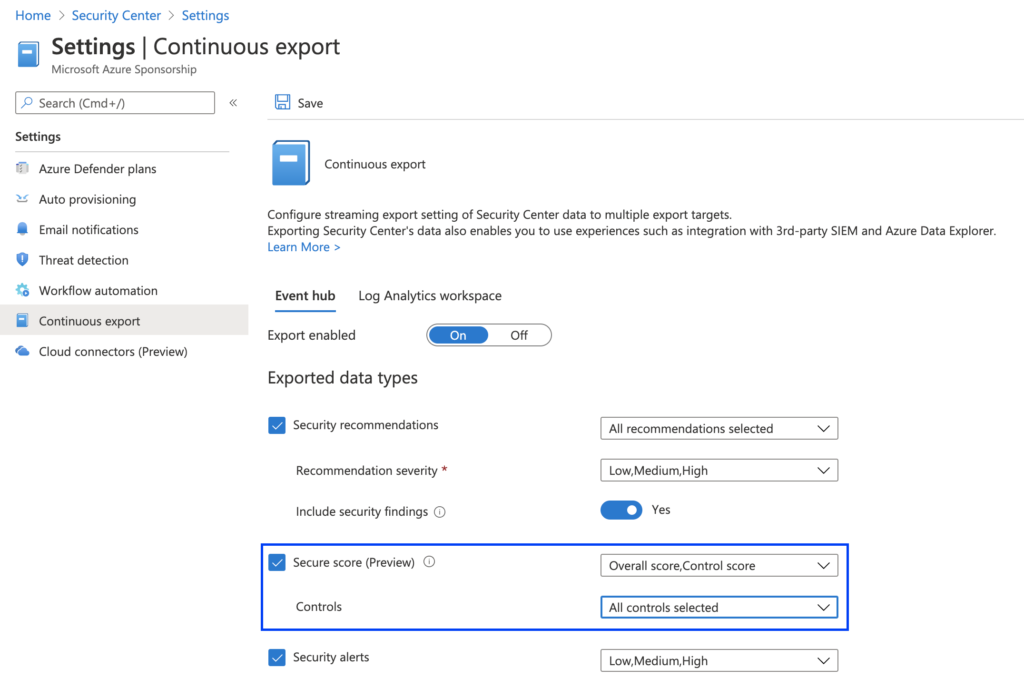 Pour activer cette fonctionnalité, je vous invite à suivre les étapes suivantes:
Depuis le portail Azure, se rendre sur « Security Center »
Cliquer sur Pricing & settings.
Sélectionner votre souscription
Cliquer sur Continuous export
Coche la case export of secure score. Dans le menu déroulant, vous pouvez choisir d'exporter à la fois le score global de l'abonnement et le score par contrôle, ou un seul d'entre eux.
Choisissez le groupe de ressources dans lequel la ressource d'automatisation sera créée.
Fill in the details of your export destination (Event Hub/Log Analytics workspace).
Cliquer sur Save.
Maxime.