Hi !
Today, I would like to share with you an exellent paper written by Florent Appointer MVP (Cloud and Datacenter Management) .
Azure Stack extends the Azure vision by bringing the cloud model of computing to every datacenter. Azure Stack is a new hybrid cloud platform product that enables organizations to deliver Azure services from their own datacenter in a way that is consistent with Azure.
Organizations can create these Azure services from datacenter resources – enabling developers and IT professionals to quickly provision and scale services using the same self-service experience found in Azure. This all adds up to an environment in which application developers can maximize their productivity using a 'write once, deploy to Azure or Azure Stack' approach, because the Azure APIs are consistent regardless of where the resources are provisioned – Azure Stack is simply an extension of Azure.
Here's a simplified view of the Azure Stack architecture.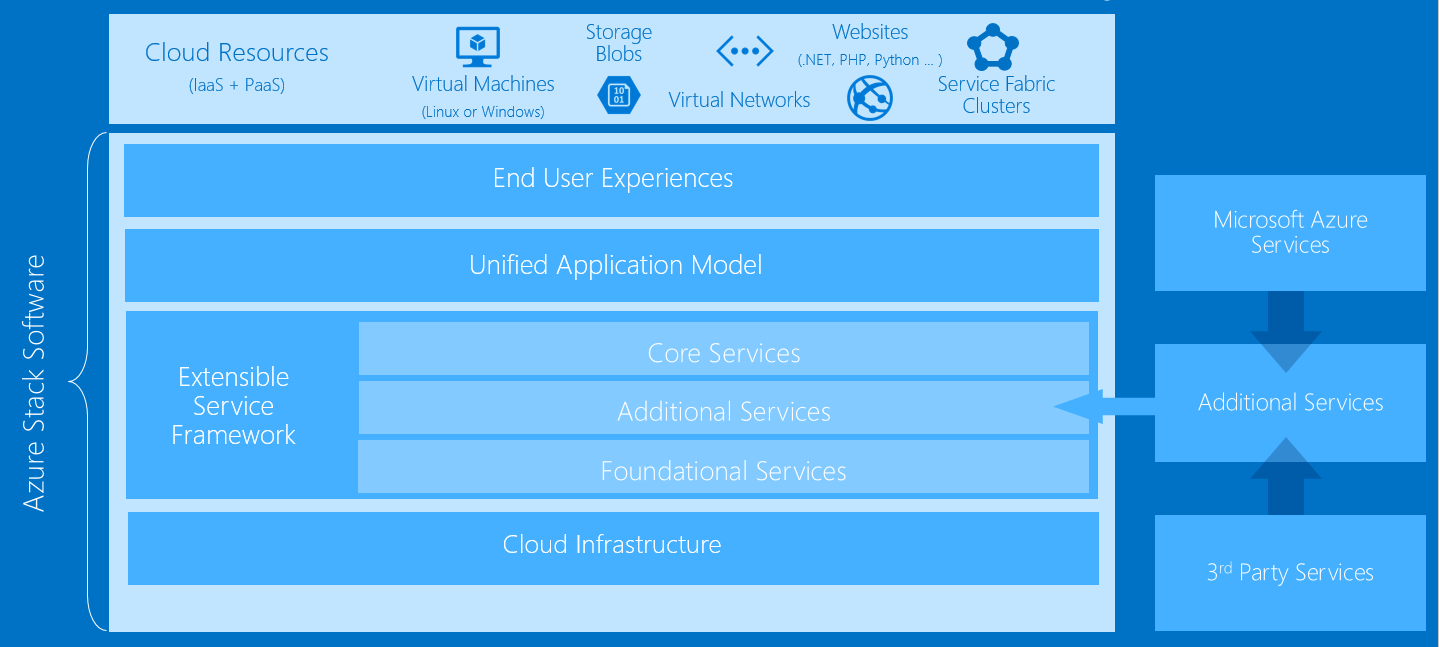 This paper should focus on how you can deploy an Azure Stack Lab Technical Preview 1, with all installation steps.
https://gallery.technet.microsoft.com/Implement-Azure-Stack-and-56c05f85
Thanks Florent and good reading !